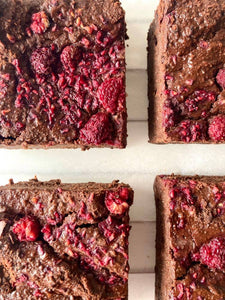 Fudgy and chocolatey no added gluten and vegan brownie. Flavours are always changing.
Allergen warning: we take all the pre-cautions to make sure there is no cross contamination in our allergy friendly products. We use clean and separate cooking equipment and utensils. Our deep fryer is cleaned and oil is changed before frying the GF and vegan donuts. However we do handle gluten containing products in the kitchen.
These brownies do contain SOY and COCONUT.